Investor Consultation Services
We serve a range of organizations including financial institutions, investors, commercial and retail tenants, developers, business and property owners.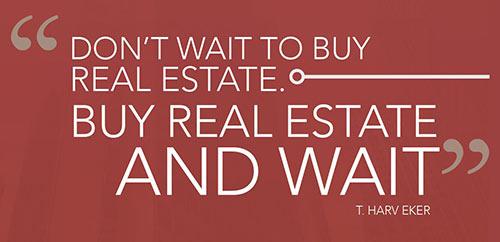 Investing in Real Estate
If investing in real estate appeals to you but owning and managing a property is not fit for you, instead, consider investing with Canadian Commercial Property Management Corp., which uses a turnkey real estate own and manage model. If you are ready to invest in real estate and create wealth, we help kickstart investors who are able to commit a minimum of $10,000 while expecting cash on cash return of up to 15% annually, all investments are backed and secured by real estate.
What Features Do We Provide
The turnkey model simplifies real estate investments; we make it easy and worry-free by acquiring, renovating if required and fully managing the property. We work with an extensive network of real estate agents, banks, and other private real estate providers to locate the best investment properties in Ontario. The turnkey model provides investors with a piece of mind through comprehensive management services to our investors including: tenant screening, tenant placement, monthly payment tracking and processing, monthly client statements, ongoing property maintenance, and monthly income forwarding. We remove the hassle of dealing with the day-to-day worries that plague investors who choose to avoid real estate investments. Rest assured that Canadian Commercial Property Management's model is the ideal solution for real estate investors who are looking for high cash flow, knowledgeable partners, and superior customer service.
Meeting with investors to ascertain goals, objectives and financial parameters
Locate ideal real property
Real Estate Due Diligence: including., co-ordinate at the instruction of the client to conduct zoning, building, environmental verification and permitted use of the property
Preparing business plan to achieve maximum loans
Work with the investors/buyers attorney and accountants under the direction of the investors/buyers, as and when required.
Providing negotiation support as and when required
Co-ordinate as a liaison with third parties, such as, lenders, insurers, environmental authorities, lawyers and accountants under the direction of the Receiving Party, as and when required
Advising on property development potential
Assisting the investors/buyers in the preparation of documents for the purpose of describing and presenting information relevant to the transaction;
Contact Us For A Free Consultation
We will work with you and your place of business to help you succeed in all tasks required from us. Learn more about our investment and consultation services.
DIRECT: 289.313.0888 | TOLL FREE: 1.866.501.6837 | info@ccpmc.ca

CANADIAN COMMERCIAL PROPERTY MANAGEMENT CORP. is a full service professional company, specializing in commercial real estate by providing exceptional A to Z property management services.
Our Turnkey model succeeded specifically by focusing on all details of the day to day management, thus minimizing risks and maximizing profitability for investors.
Our Hours & Location
Monday - Friday : 10:30AM to 07:00 PM
Saturday - Sunday : 12:30AM to 05:00 PM