Property Management Services
We serve a range of organizations including financial institutions, investors, commercial and retail tenants, developers, business and property owners.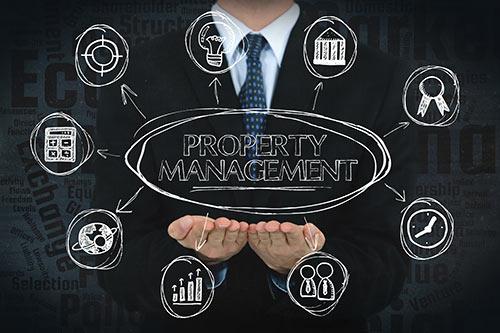 Property Management Overview
The Real Estate market has become highly demanding, complex and fast paced, as real estate investor, your time is becoming increasingly valuable. Real Estate transactions can be pricey and highly complex and not having an experience partner can lead to costly lost opportunities or investing in properties that will generate less than the expected results. Owning and managing a property is no different than owning a business, our goal is to achieve the maximum returns on investments while maintaining positive tenants to prevent vacancies and lost revenue.
What Features Do We Provide
Our strong foundation of real estate market experience, continuing training, research and an extensive network provides an exceptional value approach of custom solutions for every real estate transaction that has been proven to succeed. We are not a commission based service, therefore, we treat every transaction as if it was our own, and we partner with investors and focus on finding the most suitable investments for each investor. We serve a full range of organizations including financial institutions, investors, commercial and retail tenants, developers, property owners and managers. We work with investors various experience levels, contact us today and let us grow your real estate portfolio and minimize your risks.
Recommendations for renovations and improvements that could affect you and your tenant's safety.
Lease negotiation, administration and documentation
Frequent property inspections and maintenance of common areas
Commercial / Retail / Industrial Services
Review and analysis of percentage rent calculations
Annual reconciliation, invoicing and collection of common area maintenance costs
Rent collection and deposits
Annual budgeting and financial monitoring
Individually designed preventative maintenance programs
Hands–on personal property management service
Contact Us For A Free Consultation
We will work with you and your place of business to help you succeed in all tasks required from us. Learn more about our investment and consultation services.
DIRECT: 289.313.0888 | TOLL FREE: 1.866.501.6837 | info@ccpmc.ca

CANADIAN COMMERCIAL PROPERTY MANAGEMENT CORP. is a full service professional company, specializing in commercial real estate by providing exceptional A to Z property management services.
Our Turnkey model succeeded specifically by focusing on all details of the day to day management, thus minimizing risks and maximizing profitability for investors.
Our Hours & Location
Monday - Friday : 10:30AM to 07:00 PM
Saturday - Sunday : 12:30AM to 05:00 PM